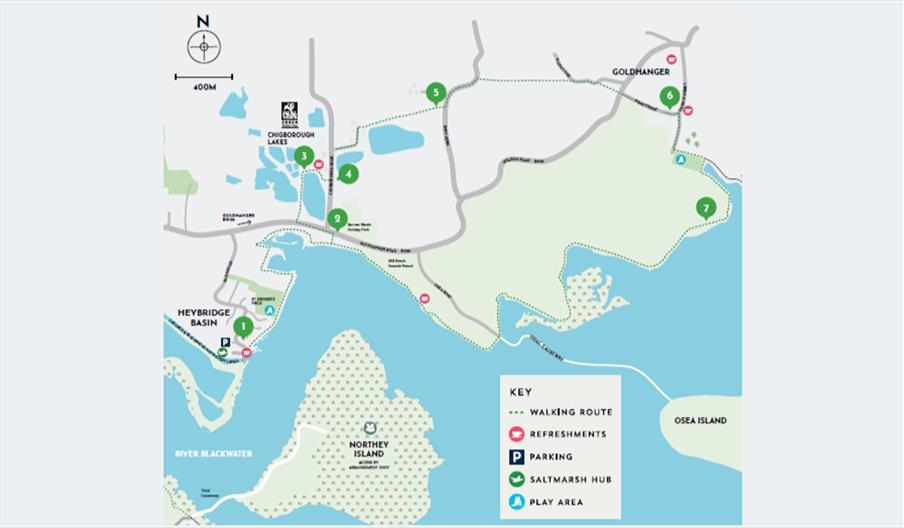 About
Although this is a fairly long walk, it has so much to offer in terms of scenery and interest it comes highly recommended.
There are no gradients to contend with, so the walking is easy throughout. You will explore the charming nautical bustle of Heybridge
Basin, with its two attractive pubs and tearoom. The little-known Chigborough Lakes are a tranquil spot to see along the way, before you reach the historic fishing village of Goldhanger. The return leg to Heybridge Basin will be the highlight of the walk for many, as the route goes along the seawall, with great views of Osea and Northey islands and the River Blackwater.
Facilities
Routes
Accessibility of route - Long walk with uneven or muddy ground. Walking boots recommended
Circular Route
Countryside
Length of route (miles) - 8.5
Moderate Route
Typical duration of route - 3hrs
Map & Directions