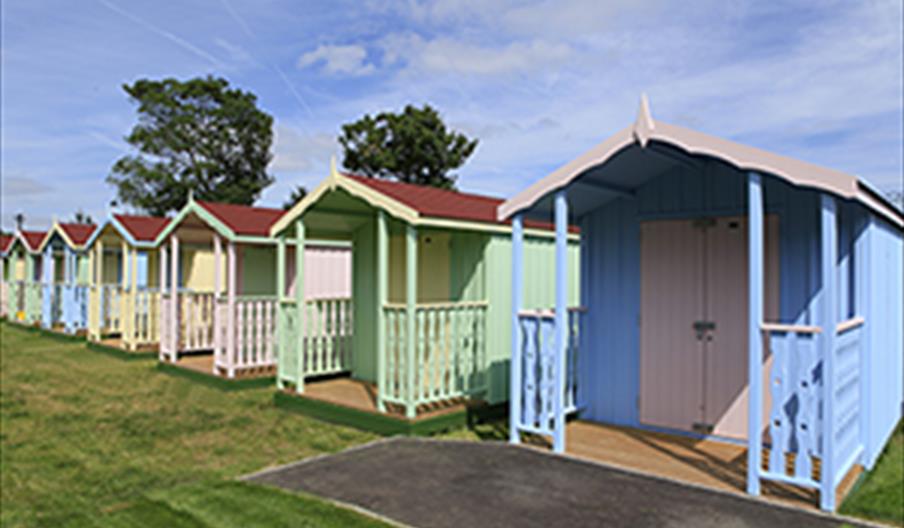 About
Located in the valley, with the Splash Park and Galleon, you can be right in the middle of the action in one of our eight beach huts.
The valley is central to the Promenade Park and all amenities are within easy walking distance. A short stroll away will take you past the model boating lake and towards the statue of Byrthnoth, or walk in the other direction towards the ornamental lake which hosts a variety of wildlife.
Onwards to the Hythe, you can see where the Thames Barges are moored and you can also take a trip along the River Blackwater. In the valley itself, there are picnic benches and open spaces to have your lunch, whilst being in a safe environment for children.
The beach huts in the Promenade Park make excellent bases for the day and come equipped with a cupboard, deckchairs, internal lighting, as well as an electrical plug socket, so you can always bring a kettle with you to make a good cuppa. Beach Hut Terms and Conditions for 2019.

You can access your beach hut from 10.30am, and they close at 9pm, or thirty minutes before dusk, whichever is earlier. The beach huts are inspected and cleaned the morning prior to the booking to ensure that they are tidy for your arrival.
Follow us on Facebook at @MaldonPromPark for the latest updates!
Please note that beach hut bookings are not refundable or transferable to any other person. Amendments to bookings incur a £5 administration fee up to 72 hours before the hire and £15 within 72 hours of hire.
The beach huts are named after birds that can be found in the Maldon District. They are all identical aside from the Kingfisher beach hut and the Swan beach hut. These two have disabled access and are the two end beach huts. Within Promenade Park, the beach huts are located in the valley alongside the Galleon play area, and the Splash Park which is a popular children's water park open during the summer months.
Map & Directions