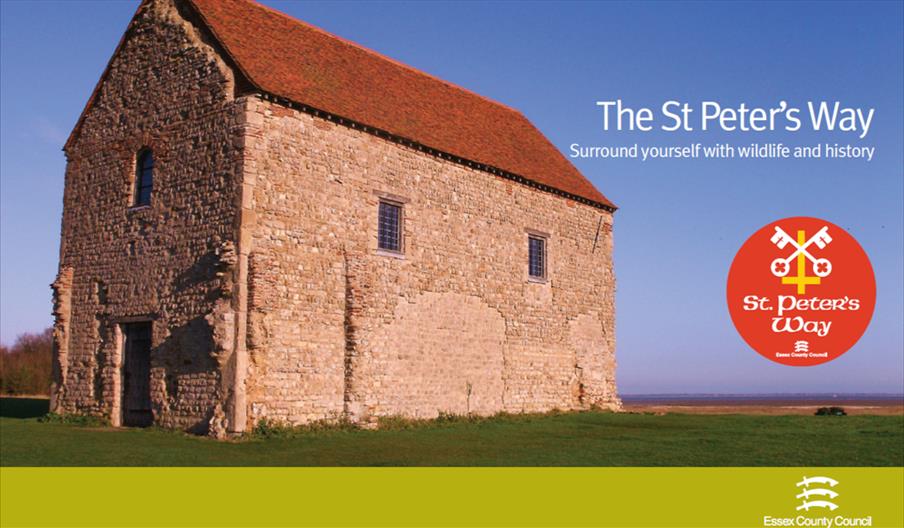 About
The St Peter's Way is a 45 mile walk meandering through the countryside of Essex, from Chipping Ongar to the ancient chapel of St Peter-on-the-Wall at Bradwell on Sea.
The average walker will take more than 15 hours to walk this 45 mile route without stopping! Therefore we suggest you attempt it in stages that suit your method of travel and the speed that you would wish to walk it.
The route will take you through some of the most spectacular countryside in Essex following field boundaries, through ancient woodland, over commons and hills down to the marshes on our estuaries and coastline. Along the way we hope you encounter much of the diverse and stunning wildlife that Essex has to offer.
Whilst most of the walk is fairly easy going and reasonably flat it does include stiles and kissing gates. We also strongly recommend that you wear stout, ankle supporting footwear, take suitable clothing for the conditions of the day and carry a little food and water. The route is clearly signposted and waymarked in both directions. Using the downloadable booklet should make your experience more enjoyable.
We recommend that you use the leaflet in conjunction with the Ordnance Survey Explorer maps numbered 183, 175 and 176 which can be purchased from most good book shops or online at www.ordnancesurvey.co.uk
The St Peter's Way was conceived by members of the Ramblers' Association (Fred Matthews and Harry Bitten) and has been adopted and this guide re-produced by Essex County Council.

Facilities
Routes
Coastal
Countryside
Length of route (miles) - 45
Linear Route
Long Distance Path
Moderate Route
Map & Directions